This year for swim lessons, we had to do them during the day and Mama Mike had to take her. I got to take her on the Monday that I was off. She did a really good job this year. She had the same teacher that she has had before and I thought that was great. She actually graduated this year to the next level of swimmer. She's my little fish!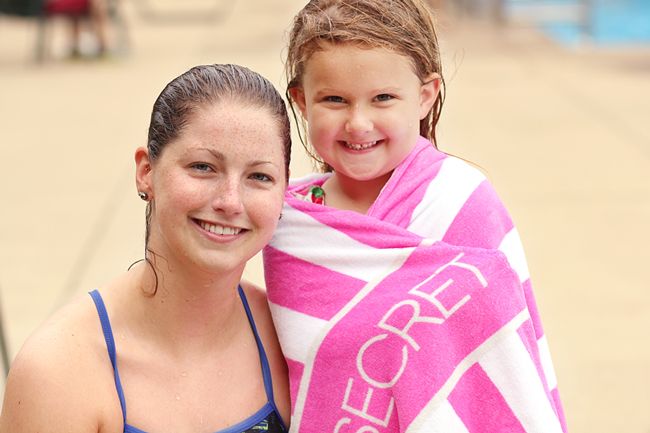 On June 24th, she had her last baseball game. She got to finally play catcher! I was so excited to get to take photos of her being catcher. She really didn't say if she liked it or not. All she said was that the pads hurt her leg when she bent over. She got binged several times with the ball but that didn't seem to phase her. And she got her first ever trophy!
She had a lot of spectators come and watch her last game. She had both sets of grandparents there, Bret, Amber and Gracie, and Troy and Alyssa. She is one lucky girl to have so many people care for her enough to come to watch her at a game.