Josie had her first sleepover. When we got to our house, immediately, the girls were on the instruments. You couldn't even hear yourself think, but they were enjoying themselves. We had the drums, guitar, recorder and piano going. Our own little band!
When Daddy got home, we took them to Macri's to eat. Josie wanted to take Abby there.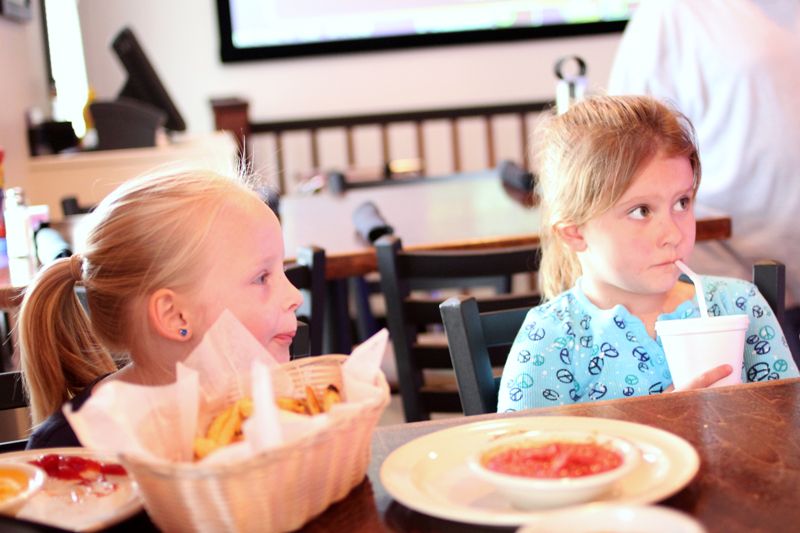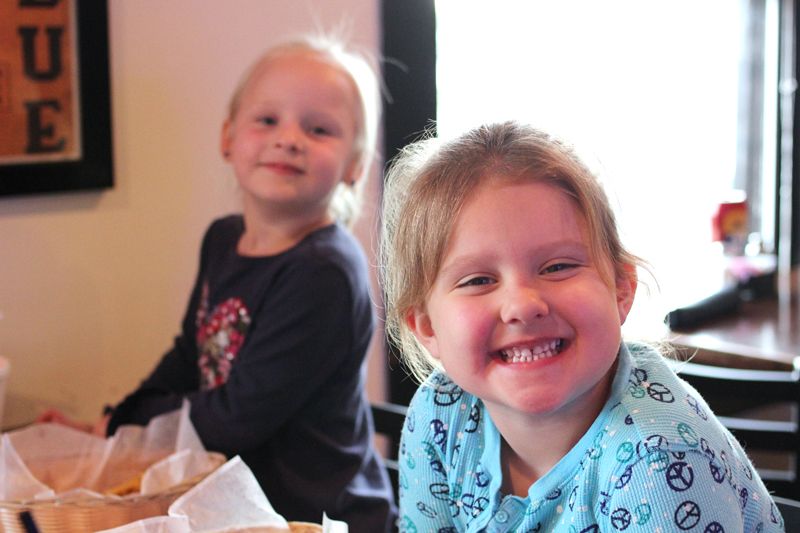 When we got home we played Pop the Pig.
And then the band came back out!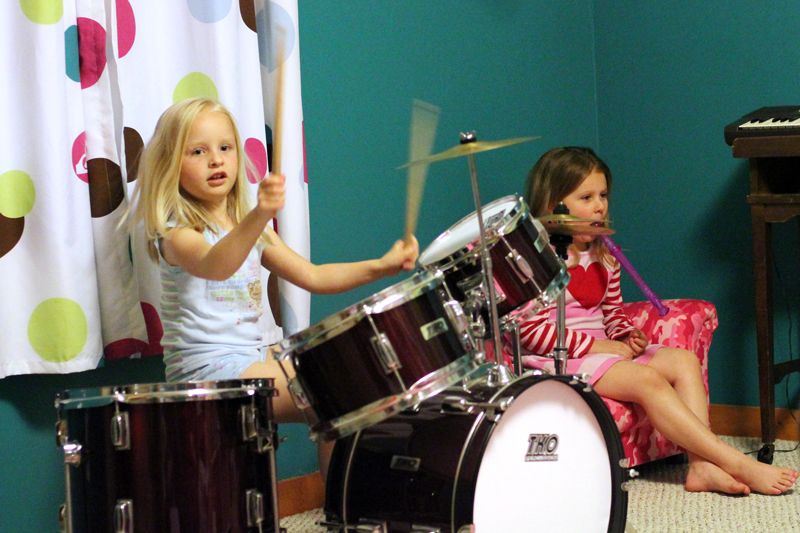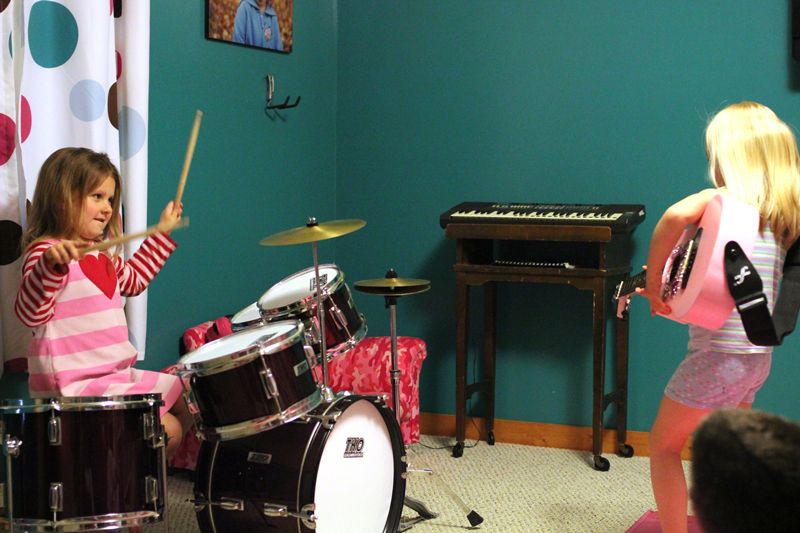 What fun things do you do at a sleepover?