The girls had their gymnastics program this year at the new BUGS gymnasium. It was so much better than the year before. Not only was the place bigger and they split it up into two shows, but we actually got to see the girls do more than just a dance. It was really nice and I hope they do it this way again next year. All Grandparents were there, Uncle Nathan & Aunt Emily and Troy & Alyssa came. I have photos of everyone but they are all on my cell phone and I haven't started working on getting them off there. Add that to my to do list. I will post them all though once I get them off.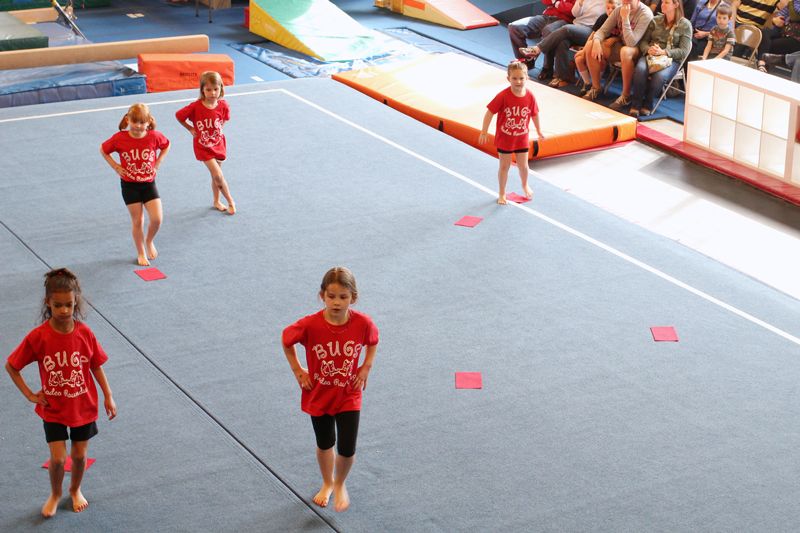 Josie's in the upper Right.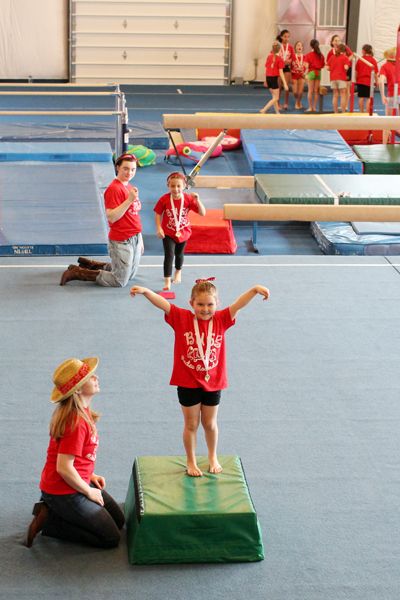 After the program was over, we all went to Macri's and had dinner. What a great way to end the night.
How did you spend your weekend?