The day is here! I have been waiting for Josie to be able to play softball. I am so excited and I really hope she likes it. Time will tell. Her coaches are a husband and wife team. They are IU students. She has Coach CC and Coach Kelly. They do really well with the kids and its fun watching all the kids trying to comprehend what they are telling them. Josie just nods her head when they talk to her. I don't think she gets it quite yet.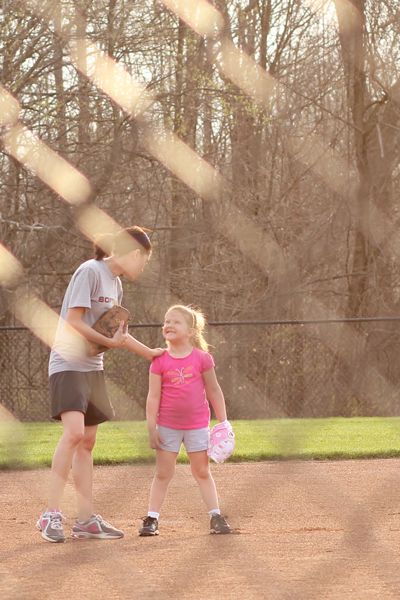 We even had the drawing in the sand with our bats before practice was over. This gets me everytime!
Which does your child do? Draw in the sand or toss his/her mitt in the air?