Welcome to Josie's garage! She goes to work with Mike sometimes and helps work on cars. Today she had out her screwdrivers working on her bike that she claimed was broke.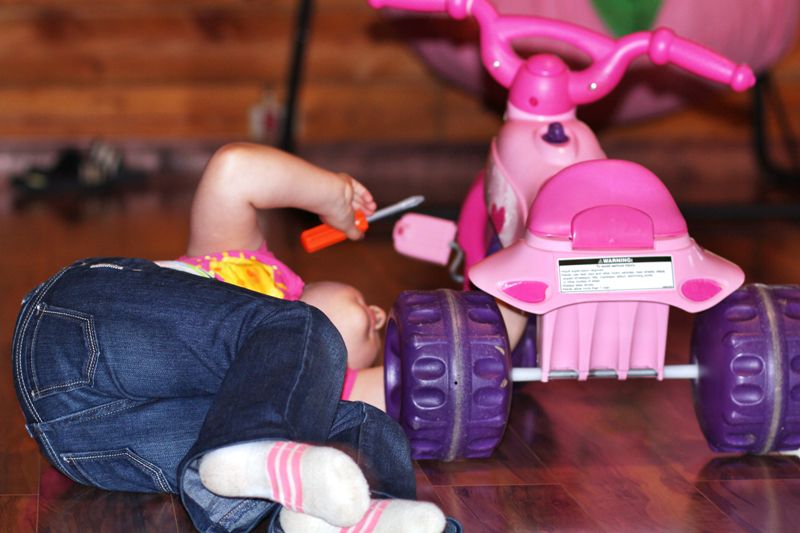 She might grow up to be a mechanic! That would definatley make her Daddy proud.
What does your child immitate that you or your husband do?