My poor baby has gotten the flu! YUCK!!! Angalene had her on Friday and called me before lunch to tell me that Josie had fallen asleep on the couch. I told her she was probably getting sick. She then called me during my lunch hour and the poor thing was running a temperature. Then around 1:30, I got another call that she was throwing up. We have been fortunate in the fact that she has not really gotten a "bug" before. She might throw up once a year and that's about it. Once she does, she is usually back to normal. But not this time. I went on home once I got my work stuff done, and I have never sat with that child through one movie let alone three. We literally set and rocked and watched three movies in a row. She was really down for the count!
Saturday we woke and she was feeling pretty good. She wanted to go to ball practice but I kept her home. Instead we got in the pool and played for a bit. By supper time, she had crawled on the bed and fell asleep again. I couldn't resist taking a photo.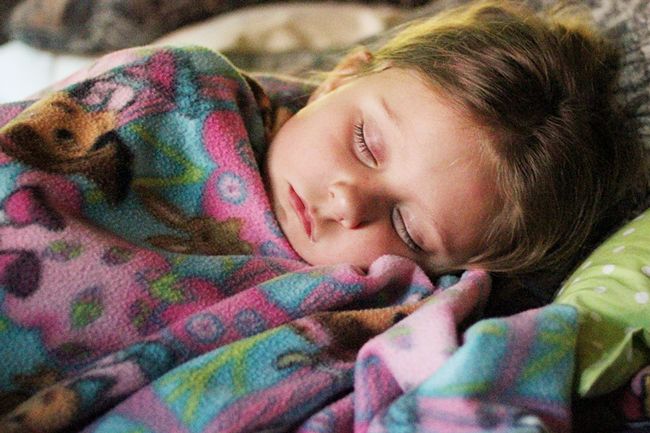 Luckily by Sunday all was right in the world!