Papa Doug wanted to head over to West Baden and take our family photos. It was way too cold outside to do it so we headed in. Originally, I set up my camera on some pillows and a table and set the self-timer.
A gentleman there that was having his family photos taken, noticed and stepped in to take some photos. Which was very nice of him.
However, I still like last years pictures better!
I'm going to end up breaking down and having a photographer come and take our photos for us. That is way too many people to do on self-timer and get it right!
But Dad got what he wanted, another family photo.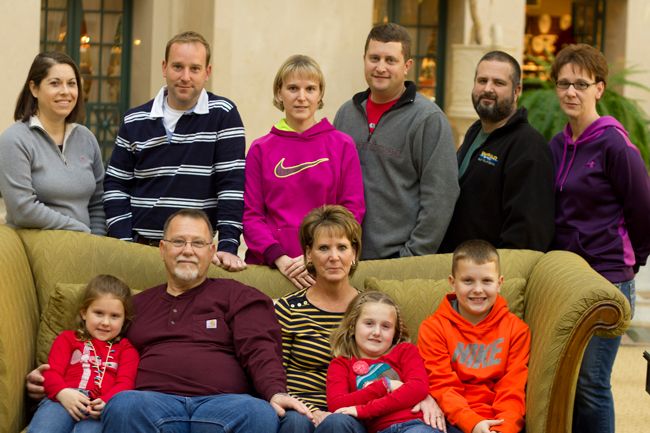 Then the girls wanted to do some posing! But I don't know that I would call this "posing".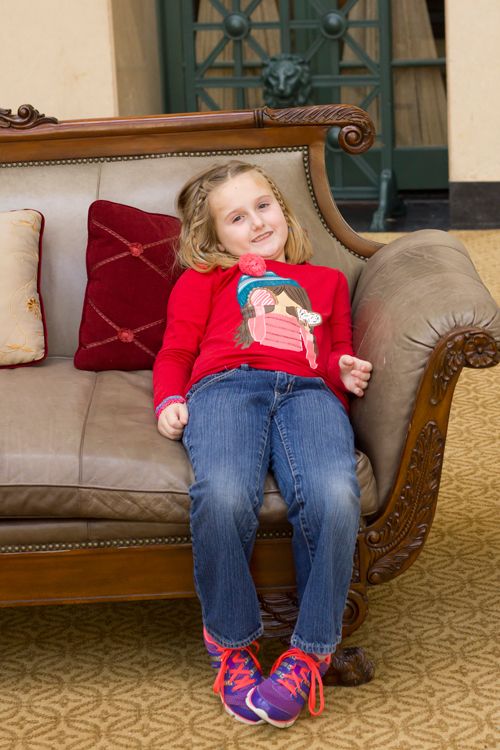 Then My Little Photographer took over. She was taking pictures of everyone and everything. All though only a few turned out, I love that she wants to do this and it tickles my soul everytime she tries to pose someone or tells them what to do. It means she is really watching Mommy.