So today is the big number
5
! She woke up so happy and ready to start her day. We let her open her presents before we left the house and then we took her to breakfast wherever she wanted to go. We were thinking she would want "The Red Barn" (Bob Evans) but
NO
, she chooses McDonald's. Surprise, Surprise!
After we ate breakfast we went to pick up her birthday cake. I've learned to delegate some things. Even though I could have done the cake, why waste time on that stuff when someone else can do it. Gives me more time to put my energy in the decorating.
So she finally got the IPod she wanted. She was super excited about that!
We got to the church building around noon and started back in on decorating and getting the food ready. It turned out really pretty! Even Princess Belle approved.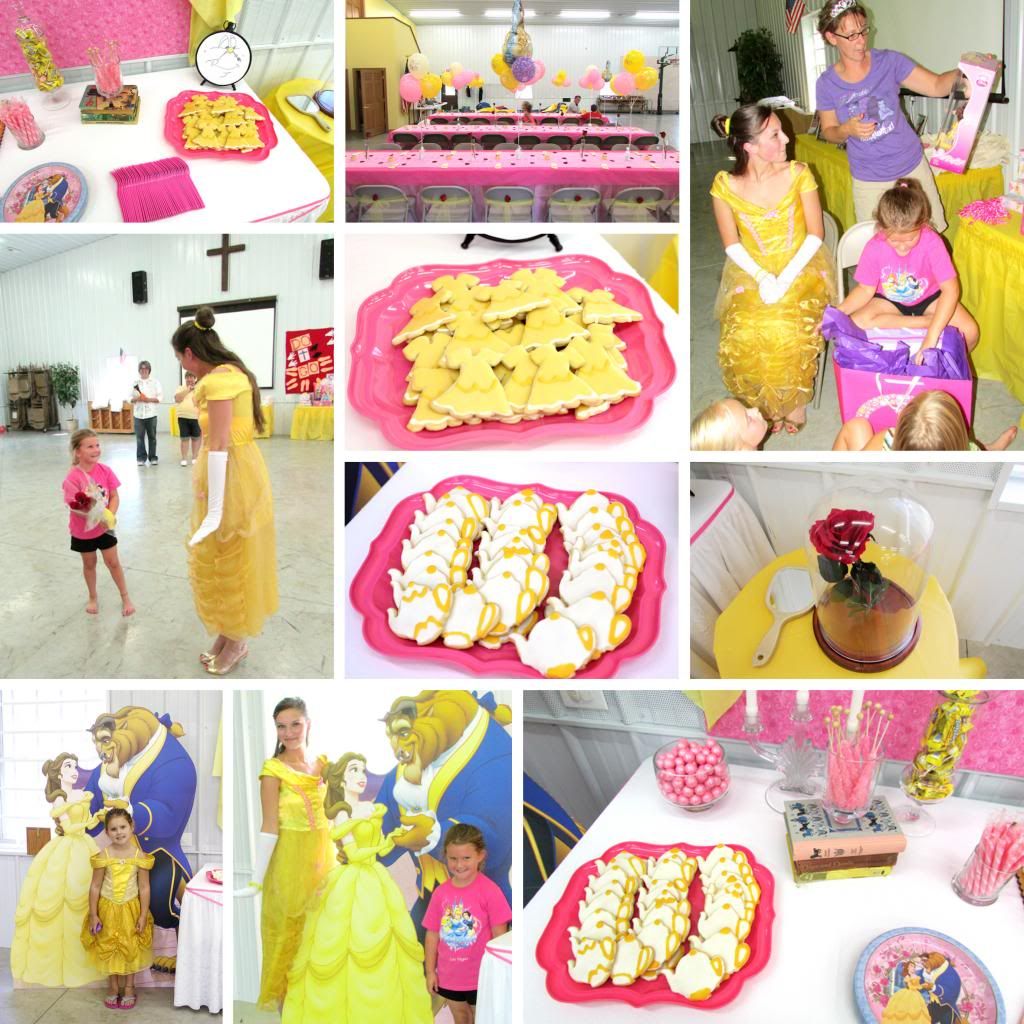 Now, what to do next year! She's already talking about it, but we will see how much it changes between now and then.