Josie woke up today ready to go! She was super excited to go see her classroom and her teacher.
I took her to her classroom and hung around for a few minutes. She had no problems whatsoever with me leaving. Me on the other hand! I had to hold back the tears as I was walking down the hall to the car. The tears never surfaced, but it was definitely hard! By 1:30 in the afternoon I was texting Emily to see how things were going. I've never been away from Josie without any contact whatsoever through the day. This is really weird!
She got off at Michelle's house and I sent Mom up there to get photos of her getting off of her first bus ride. She was all smiles!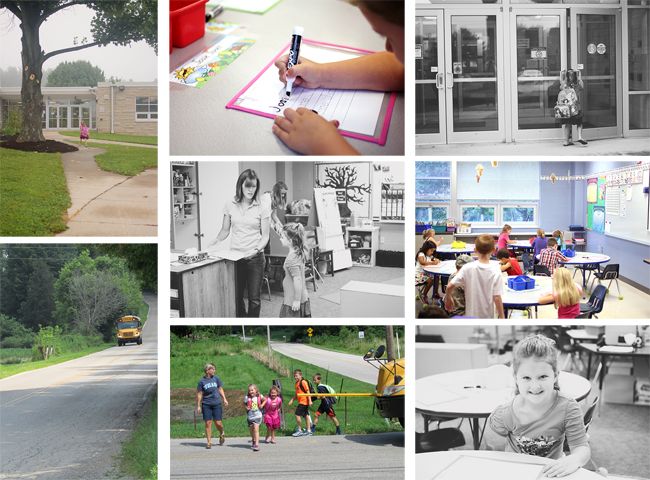 That night we celebrated Riley's birthday. Michelle had pizza and cookies. And the kids played on a homemade slip and slide. Visquin, Soap & Water. They had a blast. I'm really surprised someone didn't get hurt they way they were going down that thing.