We finally took Josie camping somewhere other than our own backyard. She had an absolute ball and it was pretty great!
A gentleman we met through some friends and then again through Mike's racing career, has a nice place out in Brown County. It had a lake on it so we decided we would give that a try. I completely forgot that it had a cabin on it. We didn't stay in the cabin, we did go ahead and tent camp, but it sure was nice to have a toilet accessible and not have to use nature.
They had anything you could imagine, they were definitely set up for visitors and for someone staying. I would love to have a little get away like that.
Josie's favorite part was going out on the paddle boat. Daddy took her out there first and he tried to fish while she paddled. There wasn't much fishing done cause she just kept going in circles and Mike had to keep turning his pole. It was pretty funny though.
Then Mommy took her out on it and we were out there a while, I had almost made it to the other end and then accidentally pinched Josie's finger in the control that moved you left and right. She screamed bloody murder. I didn't know how I was going to get her back to shore and keep her sitting in the boat. It was awful and I felt horrible! She didn't want to go out on it anymore with me after that. I don't blame her one bit.
Then next day it was suppose to rain so we had to get up early and get everything packed. We got our last part of the stuff put in the truck and the skies opened. We definitely timed that right.
We can't wait to go back and stay again!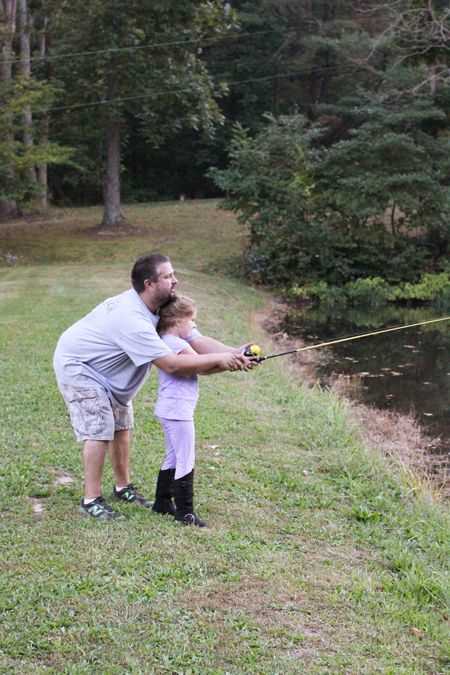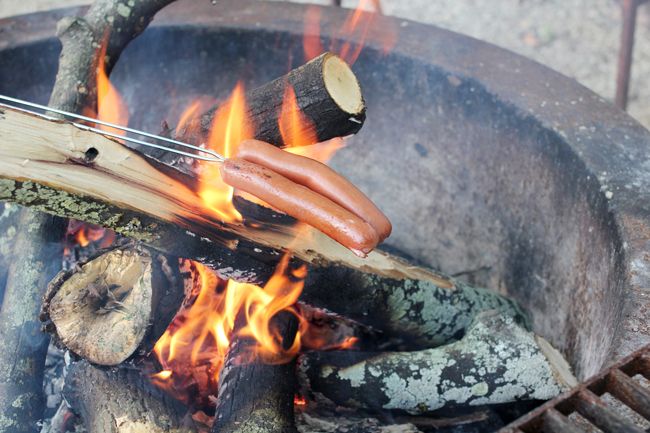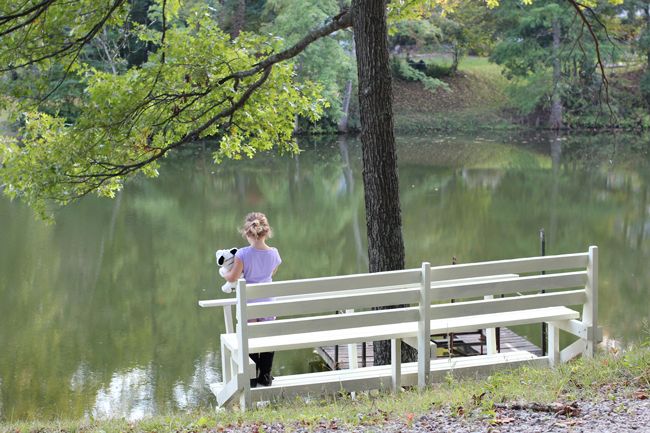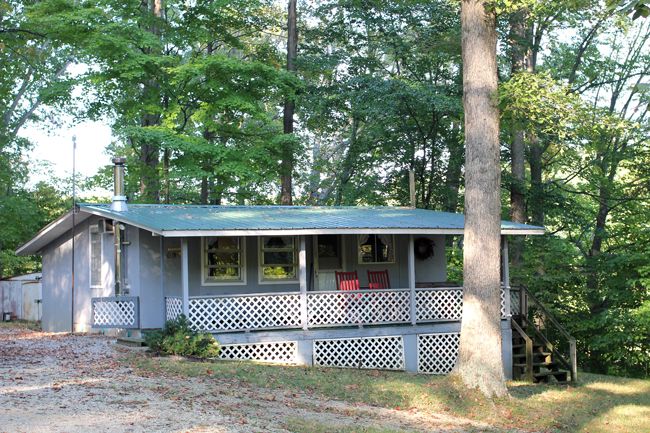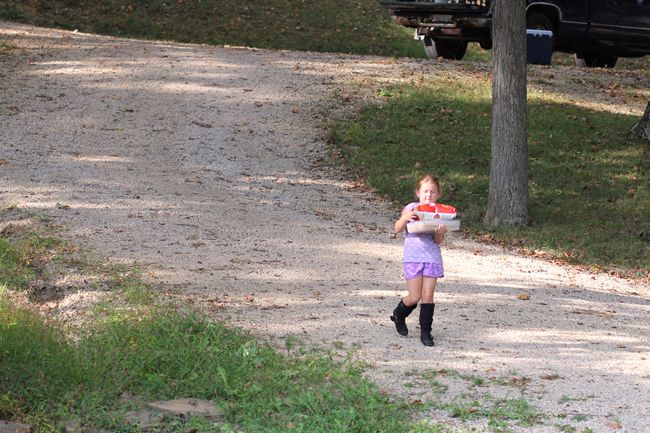 The Coors Light box was for the fire starter, I swear!!!