I was getting ready to leave for work and Josie was downstairs with Mama Mike. I heard them in her room, so went in there to tell Josie bye. Lo and behold, she was packing. I asked her what she was doing and she was already packing for her trip to go see Aunt Brandy, that we aren't doing until this summer. Luckily I had my camera in the basement. The settings were all off, but the memory is now documented. Pictures don't have to be perfect, its all about getting the moment documented.
That night after Daddy getting home and supper, we colored our easter eggs, for our annual "bashing of the eggs". Josie was quite a bit of fun this year. And we had no major messes. Even Daddy got into it!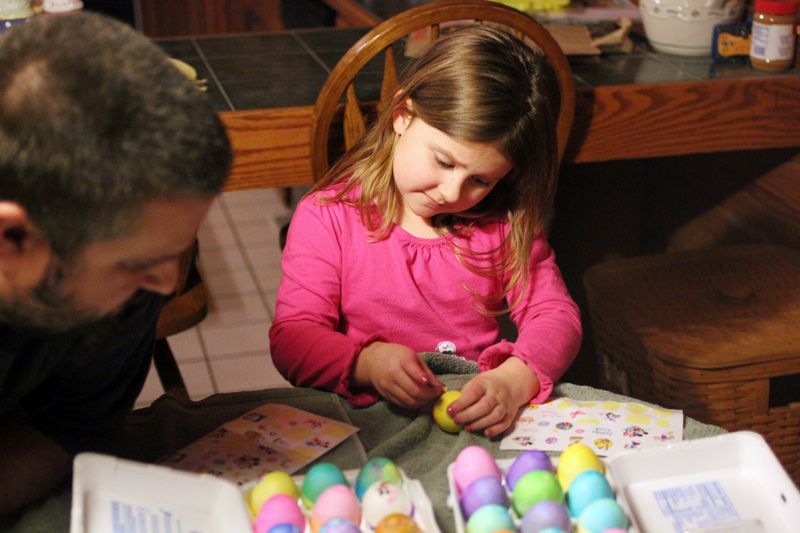 Do you worry about the perfect picture or the moment captured?