We received some bad new this weekend about my Dad so this birthday was extra special to us. I can not imagine living my life without my Dad. Oh I know the time is going to come that they will both pass, but to even try to comprehend what life will be like without either of my parents or my siblings, is incomprehensible. Anyway, we decided to celebrate Dad's birthday right along with our Mother's Day celebration. We smoked some beef, had some rolls, salad and veggies. And Josie wanted to get Papa a Princess birthday cake, but I talked her into something more manly and she chose Spiderman.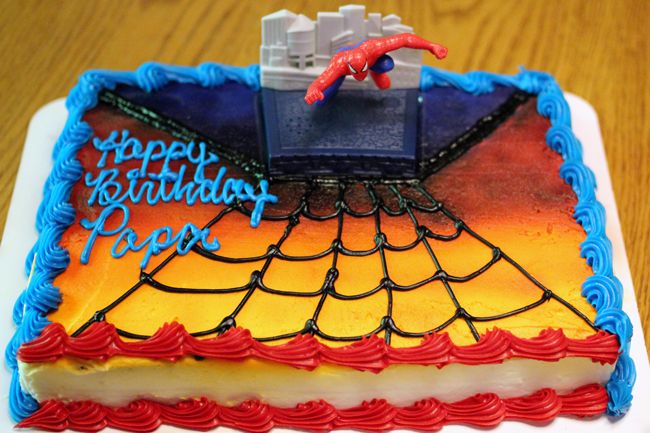 After dinner we had our annual photos with the grand kids and the singing of Happy Birthday.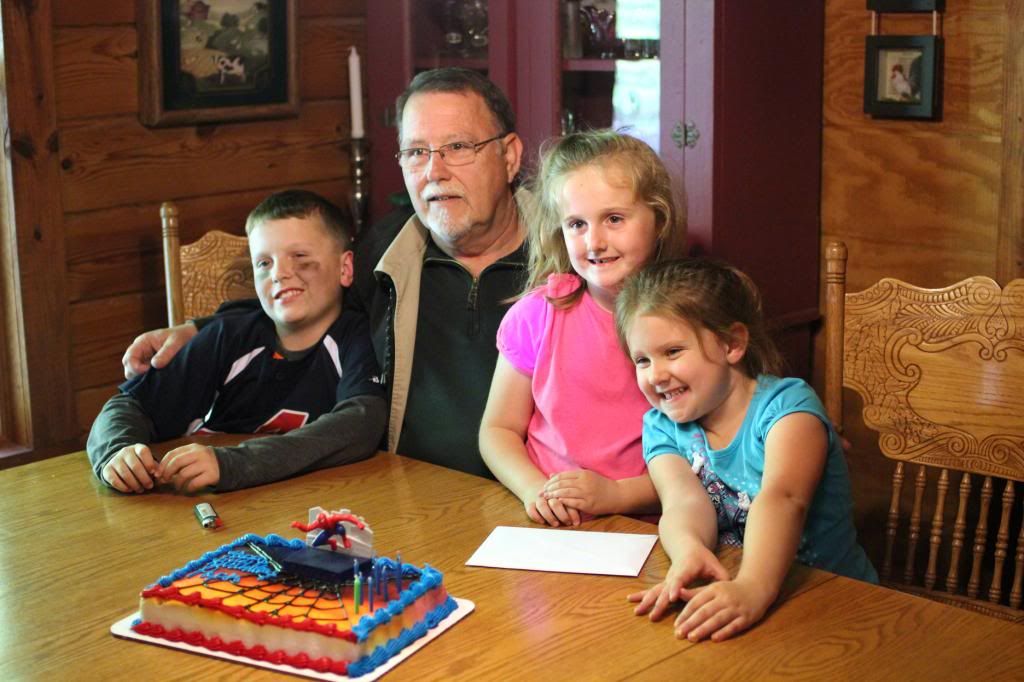 And then it was present time. Mama bought some photo frames that she wanted the kids to decorate something for Papa and put in the frame. Course the girls were all over that and proud of what they had done. Riley on the other hand had too much going on and just wasn't his thing. He told Papa he would get it done though. So for that present he will just have to wait.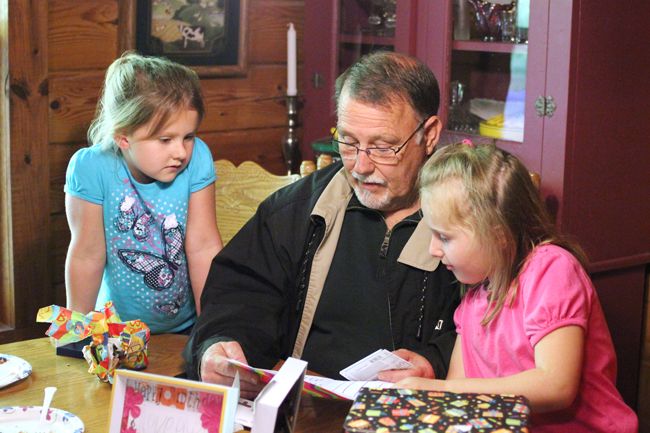 I didn't know what to get him at all. Mom was easy for Mother's day, I found her a really pretty planter at Pier One that was an owl. But Dad, not so easy! Anything he wants, he just goes and gets. So I baked him his favorite cookies from scratch, Macadamian Nut and bought him some scratch off lottery tickets.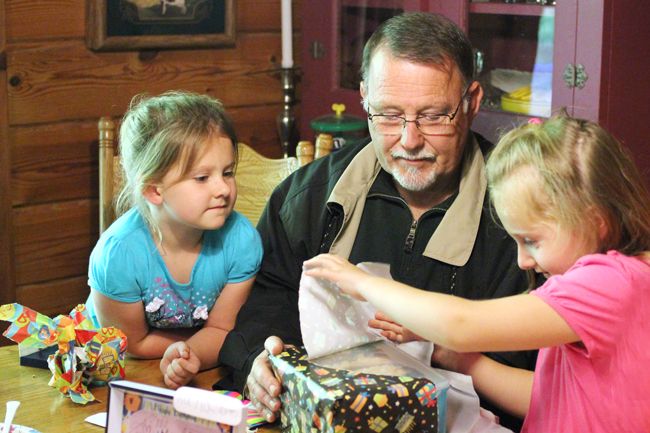 I hope and pray I have many more years to ponder what to get Dad for his presents! But for now, Happy Birthday Dad, and I love you!
How did you celebrate Mother's Day? I got a hammock from my Josie. Now to find time to use it!