We were outside just hanging out and Josie was playing with a stick. All of a sudden, she screams "The House is on Fire". So she took her stick and pointed it at the house and made water noises to put the fire out. By the time she was done, the dogs had been on fire, the garage, the clouds, the trees and Mommy. I love the imagination of a 4 year old! They can come up with some crazy stuff sometimes!
After the fires were put out, she went to the swing. I am so glad, I am able to move a swing to the front of the house. Josie will not leave my side to go to the backyard by herself. This kid, can't stand to be by herself. So in order for me to get to be able to work in my flowerbed out front, I just move a swing to the front porch and she is occupied for quite some time. Other than constantly yelling, "Hey Mom, Look!" and that is non stop over and over!
I don't know what she is doing here, other than just being her crazy self!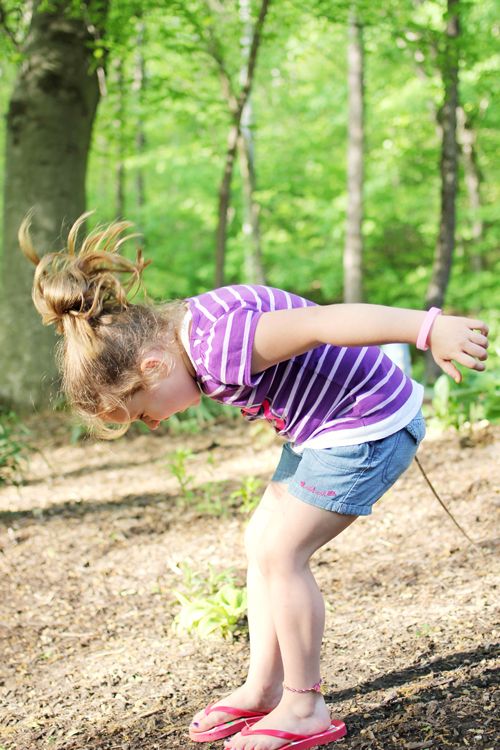 And then, there are these pain in the hineys! Only one of them is ours, but they seem to only be able to play at our house. And they insist upon playing in my flower beds and ruining them. I'm in the process of rocking the whole thing, and I am hoping that it won't be comfortable for them and they'll go to the yard and tear it up instead. Poor Zoro, Gertie thumps him everytime they play. She wrestles him to the ground, biting at his neck, but the dumb dog comes back every day to play with her. And if she's not outside, he will come to our windows and sit there until I let her out so they can play. Just like two little kids!
How do you occupy your child so that you can get your chores done?