Let me just start off by saying OH MY HOW FUN!!!! I knew I couldn't wait for this day to come, but it was so fun watching your own child. Don't get me wrong, I love watching Riley & Kayla as they were too funny to at this age. But when it's your own, it is hilarious! The girls all did really well though being that they hadn't practiced on the actual field and didn't know what they were suppose to be doing. Josie started off the batting. She missed the coach pitches so she had to bat off the tee. When she hit the ball and finally started running to first base, she stopped midway and tried to take her helmet off. Coach Kelly was on first and was yelling for her to put her helmet back on. It was awesome!
So they run through the batting sequence and get to playing the field. Coach CC, put Josie on the pitcher mound. She had no clue! The girls would hit the ball and of course they would go straight for Josie, she would just stand there. She didn't know what she was suppose to do. So I'm yelling at her, Papa Mike is yelling at her and Alyssa & Troy are yelling at her. She eventually figured out she was suppose to go after the ball and once she figured that out, she would go everywhere that ball went. Even if it was third base, second base or the outfield, she was after it!
I had so many photos to post, that I just did them in collage form.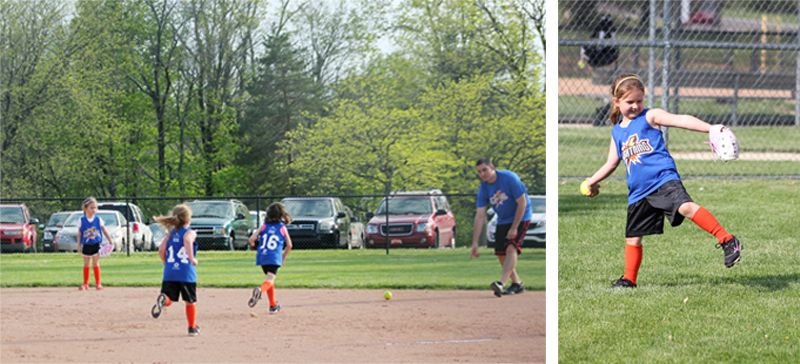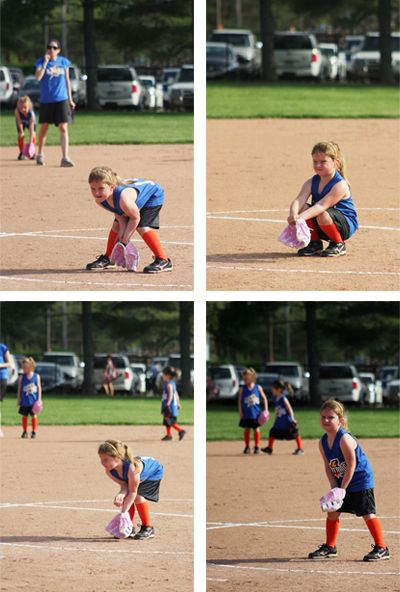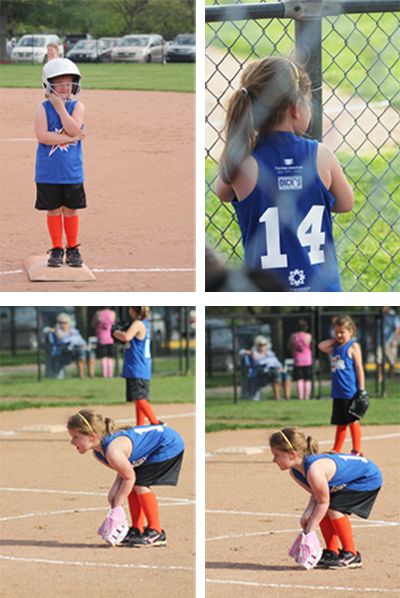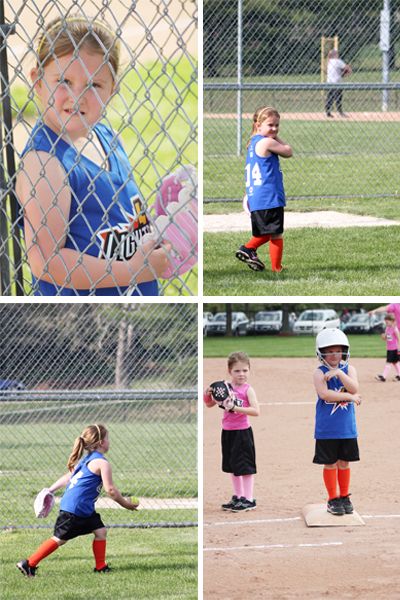 What was your child's first experience with an organized sport?