Mommy, you look so beautiful! That's what she says to me after she has colored my eyelids a bright green & blue and put blue eyeshadow on my cheeks along with a bright pink blush!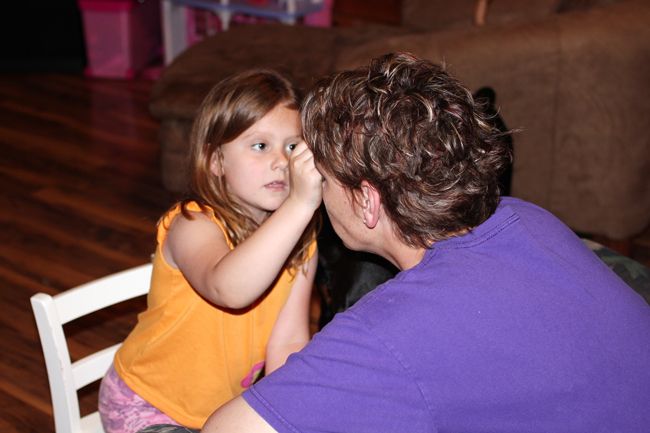 What does your daughter say to you when she puts makeup on you?
Oh! And Happy Birthday to my Daddy! Hope you have a wonderful day!