I can not believe the time is over! Where has this year gone? Tonight we had our end of year closing program. Josie was super excited. She even chose her own dress and I was thrilled when she showed me the one she wanted to wear. I had bought that for her back in January and couldn't wait for her to wear it. So she thoroughly excited her Momma when it was the one she chose! First stop was her classroom, so while there we had to get end of year pictures with her teachers. This is Miss Gwen. She was the most caring teacher. She treated the kids as if they were her own grand children. And Josie loved her!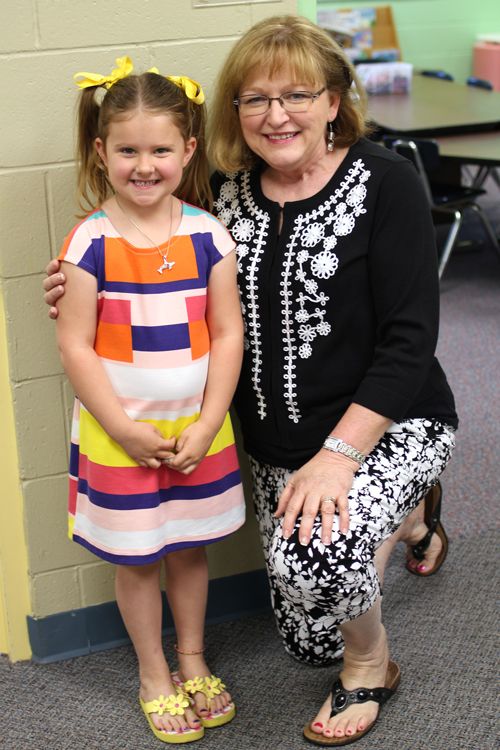 Next up is Miss Stacey. She came in to help Miss Gwen out after a few months of class. She was a great teacher as well. And Josie loved her just as much.
Mommy left after that to go get seats for everyone. Luckily there were quite a few to choose from that were really good seats. We ended up taking a whole pew for our family. Josie is one lucky little girl that can never in a million years say that she doesn't have people that don't care about her. It was really awesome that Aunt Shirley happened to be here visiting and was able to go also.
First they started out singing from their pews. I couldn't really get a good shot of that one, but I did happen to take photos of her before anything started and I'm glad I did.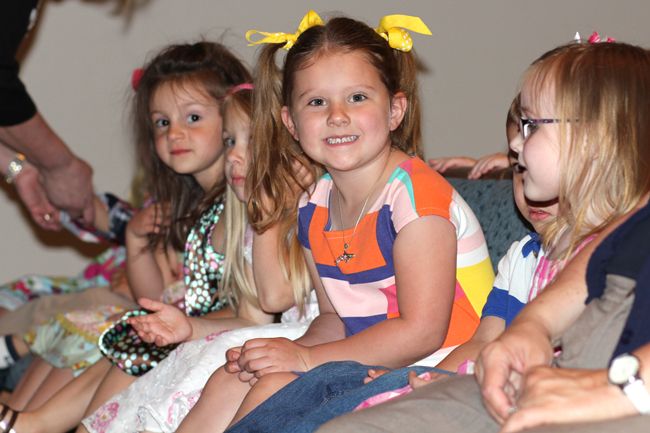 Josie's group of kids were the first up on stage for their performance. My poor "little" girl! She was put right smack in the middle on the back bleacher. I had several comments about her height. "She needs to play basketball, need a recruiter?" "What is Josie standing on?" She's just like her Momma in that sense. I remember all through grade school, I only had two boys that were near my height. Sorry Josie! But it will change when you get in middle school!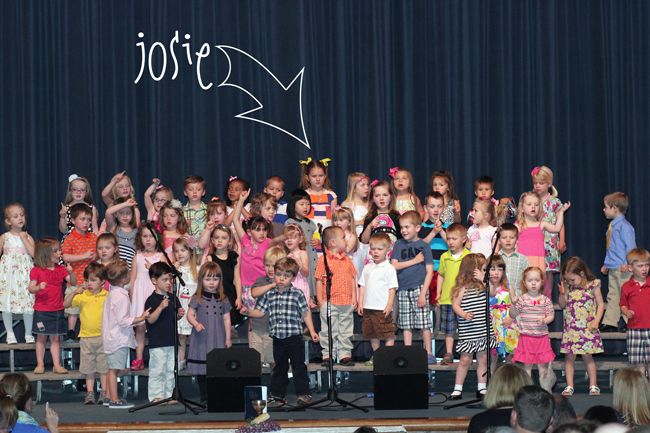 Josie did a wonderful job! She cooperated and did what she was suppose to do. She was quiet for her teachers while they waited on the rest of the classes to do their performances. I'm so appreciate that I don't have a little hellion! LOL
After the program, everyone congregated and we had Miss Stacy take a family photo so Josie could remember everyone that came. Then I took a few individual photos with a few.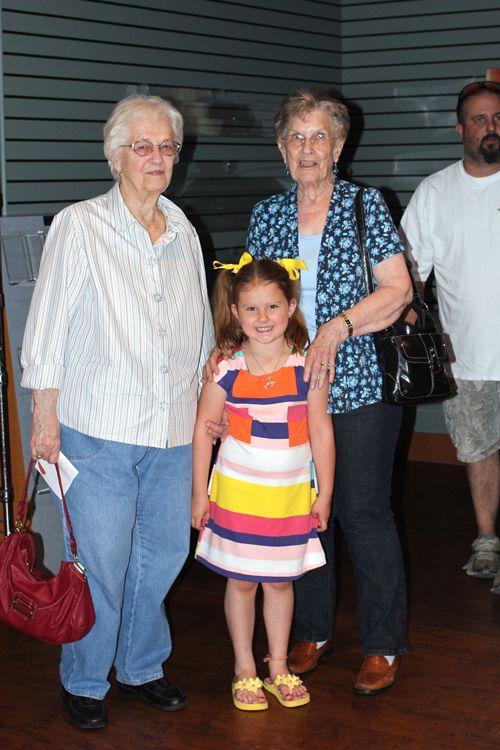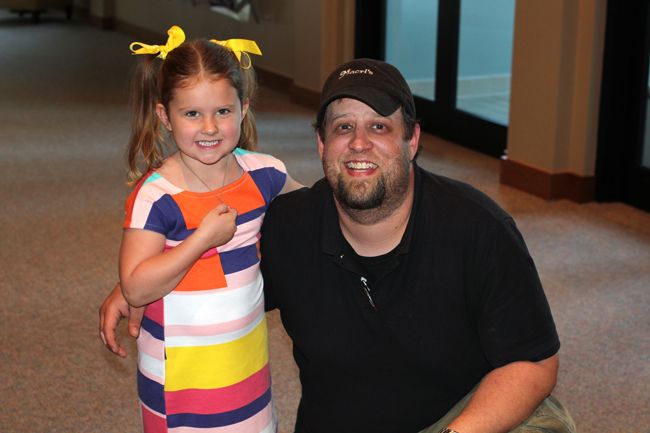 After we all left, we all met at Brewster's for ice cream as a celebration and it hit the spot perfectly! Now to get ready for Kindergarten.